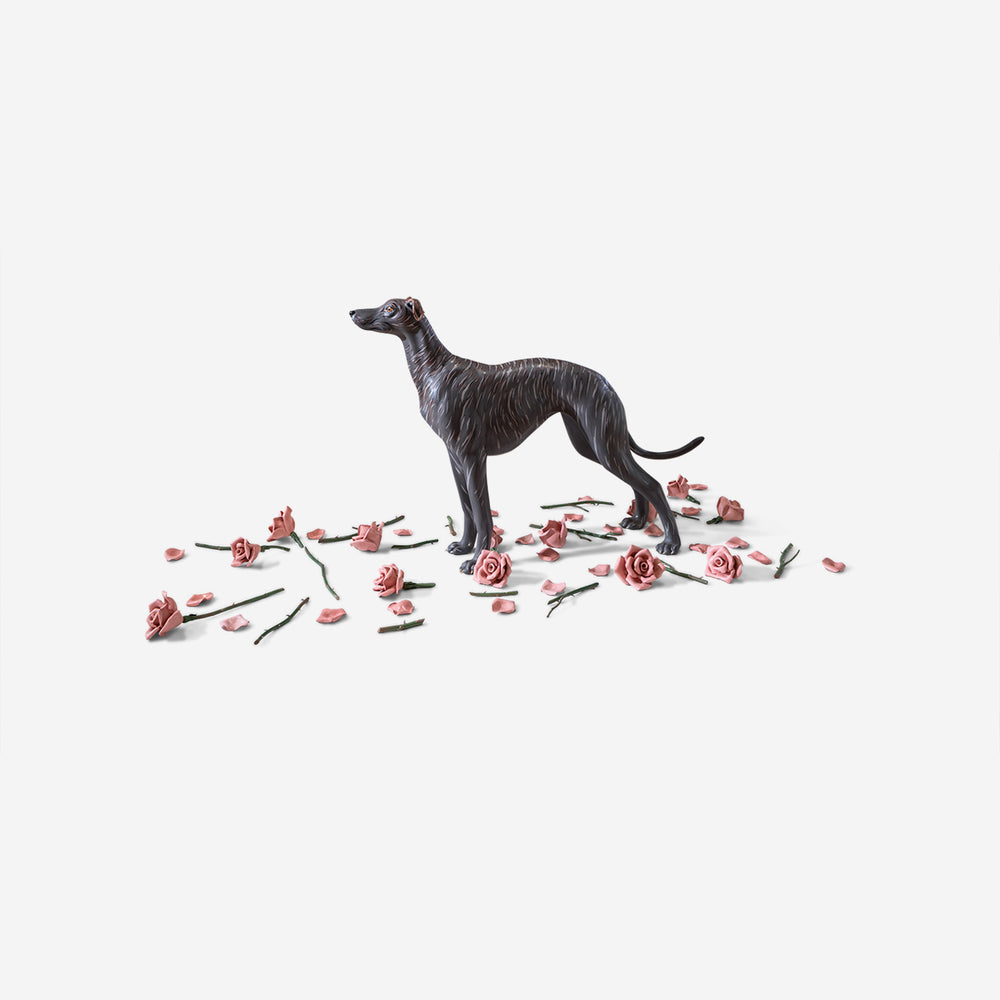 All Sales Final/
All sales of these limited-edition pieces are final.
"Stewart's symbolic and allegorical use of animal imagery is also evocative of popular porcelain animal figurines of the 18th and 19th centuries (especially Meissen ceramics) that represent scenes of animals engaged in human activities. But unlike the predictably charming miniaturization seen in traditional figurines, the scale of Stewart's juxtaposed animals and objects is either life-sized or oversized. She also investigates an ""unnatural"" context for animals, with the man-made environment around the work becoming part of the mise-en-scene. It's a simple strategy that turns the figurine idea inside out — and charges the space between and around the components with energy and ambiguity. All of the pieces are painstakingly hand-built, and then glazed with brilliant colors and painted with china paint. In her symbolic and enigmatic tableaux, Stewart clearly intends to set up a visual riddle and let viewers find their own solutions.
Property from the Collection of Stephen and Stephanie Alpert"
Materials: Glazed, Fired, and Hand-Painted Earthenware.