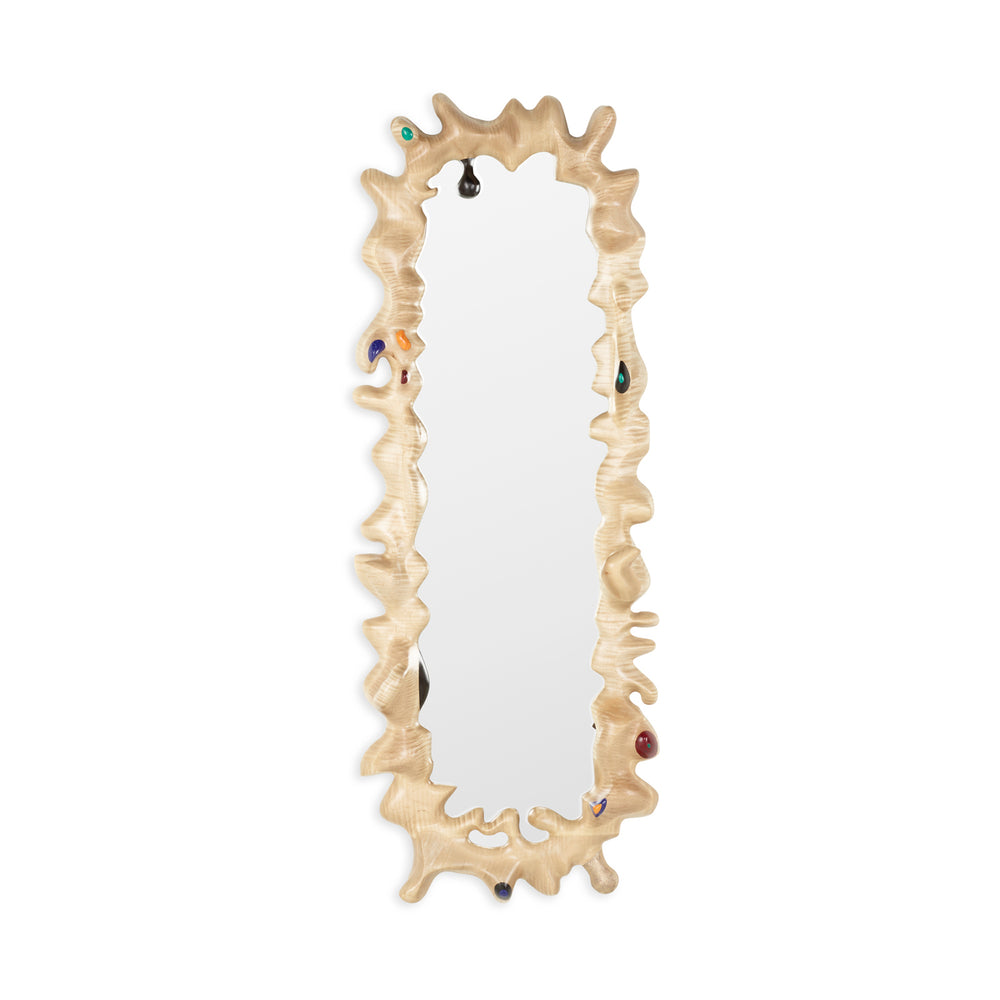 All Sales Final/
All sales of these limited-edition pieces are final.
Brecht Wright Gander Directions of Knowing All Dark Things Mirror, 2022 Edition of 8 Curly maple, maple, abalone, black walnut, donkey ear shell, kirinite, lacewood, lazurite, padouk, paua shell, purpleheart,
sapelestone, turquoise, wenge, yellow stone, brass and mirror 71 x 27 in 1 out of 8 edition. A vertical mirror by Brecht Wright Gander, made of curly maple with inset pieces of turquoise, purpleheart, paua shell, and yellow stone, serves as an elegant frayed portal into another dimension. Tall and thin, its full-length size allows the viewer to see themselves ensconced by intricate blonde woodworking and little electric flashes of vibrant color. In its veiled mysticism, the capacity of a piece like this to transmit some cosmic power to those who peer into the looking glass is irresistibly implied.