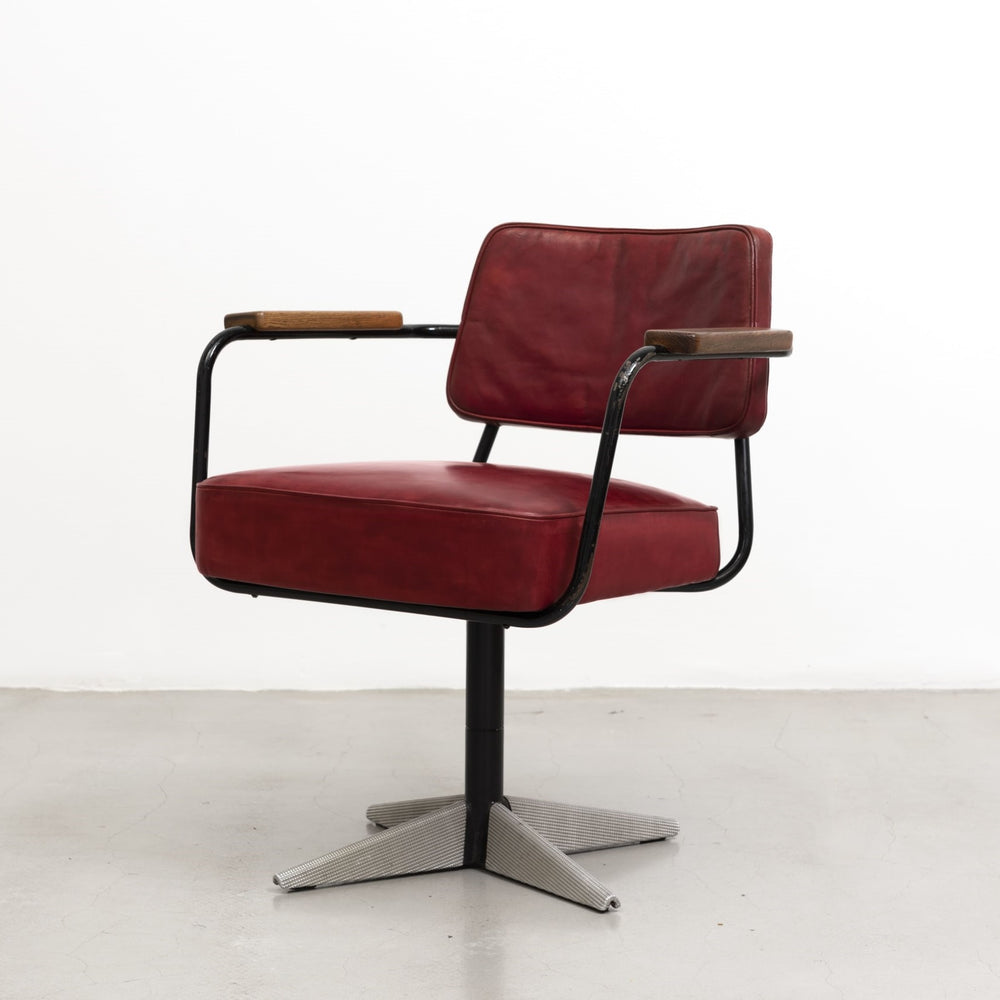 All Sales Final/
All sales of these limited-edition pieces are final.
Direction no. 353 swivelling office chair, 1951
Materials : Bent sheet steel, steel tube, sheet aluminum "diamond point" motif, leather and wood
The principle of the swivel seat—for chairs and office chairs—was adopted in 1944, to complement the office models created during the War. Initially made in only a few examples, this first model was later marketed as FP 11, after modifications aimed at improving the rigidity of the frame.
In 1951 the Direction no. 353 swivelling office chair replaced the FP 11, with a few details changed to improve comfort and finish. The bent steel of the feet was protected with stainless steel or diamond-point aluminum sheet, and was either encircled by an aluminum tube or fitted with casters. The padding was covered with fabric, leather or leatherette. Often associated with the Présidence desk, the Direction no. 353 swivelling chair was successfully marketed—then made— by Steph Simon until the late 1950s.⁠