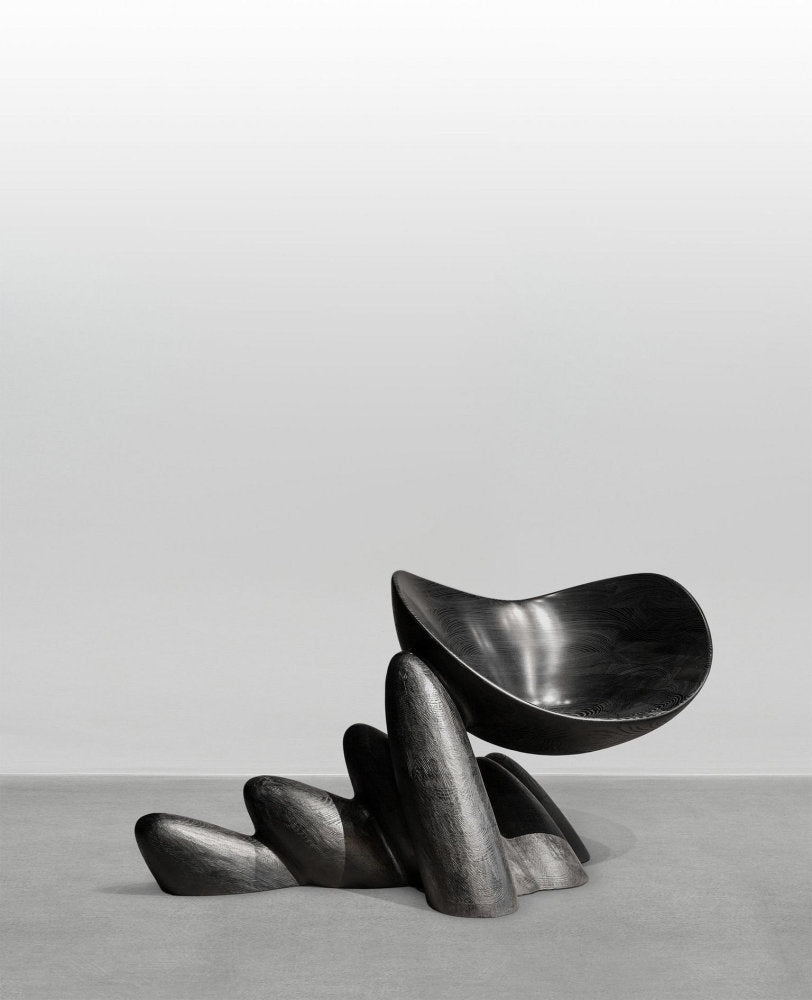 All Sales Final/
All sales of these limited-edition pieces are final.
Wendell Castle was among the first in the U.S. to merge the disciplines of sculpture and design, and he is credited with pioneering the American crafts movement.
Dark Wish is a voluminous seat, supported on abstract spires that appear to burst from the ground.
The work stands as testament to the artist's deep understanding of craftsmanship. The spires are not simply artistic augmentations to the chair; rather, they counterbalance the entire piece and allow for its dramatically elongated composition.