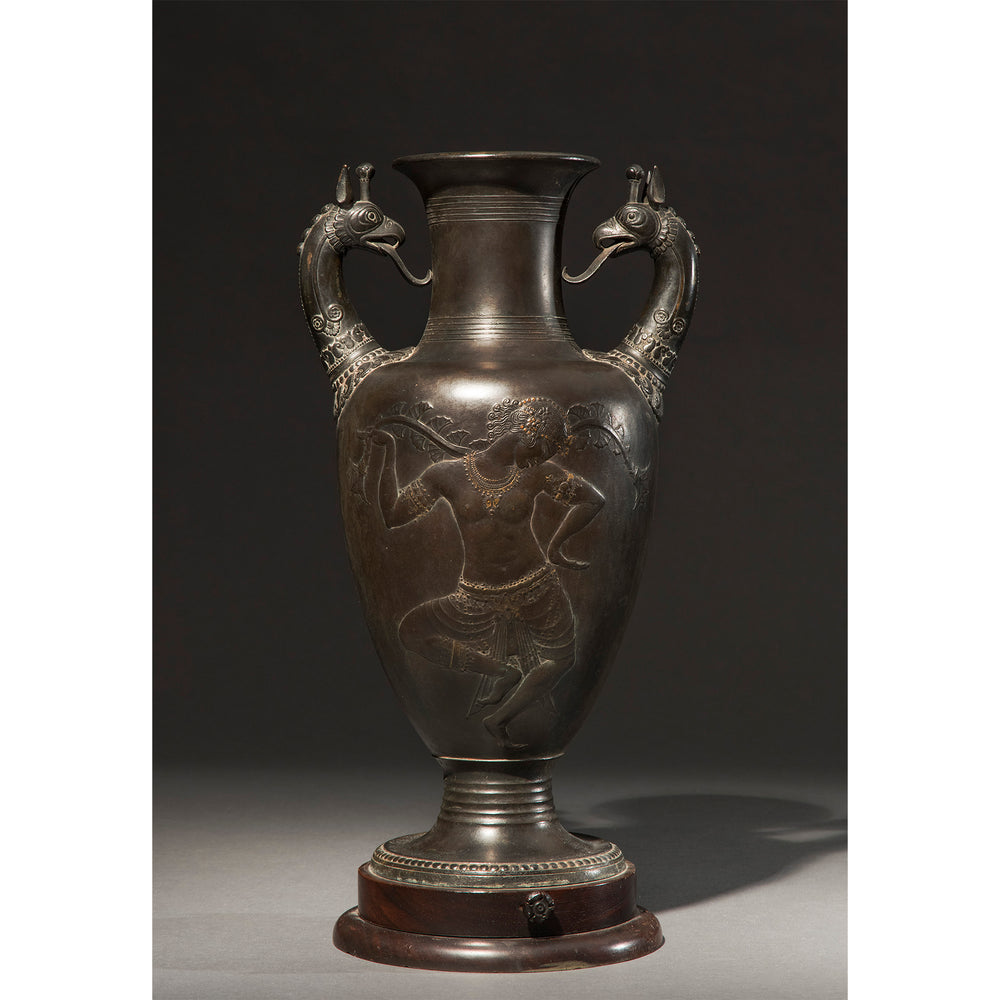 All Sales Final/
All sales of these limited-edition pieces are final.
"Conceived in 1913, this ""Dancer"" Vase (on oringal wooden base) demonstrates Manship's fusion of disparate motifs from ancient civilizations. In the present work, he combines the classical Greek amphora form with an Asian motif; the griffins on the arms are Eastern but their forms with tall ears and knobs demonstrate Greek influence. The dancer, similar to the woman of Manship's 'Salome,' moves exaggeratedly and seems to be inspired by the celestial females of Indian art. According to Manship scholar Edwin Murtha, this is one of eight versions of this form. There was one version
previously in the Corcoran Gallery of Art, Washington, D.C.."