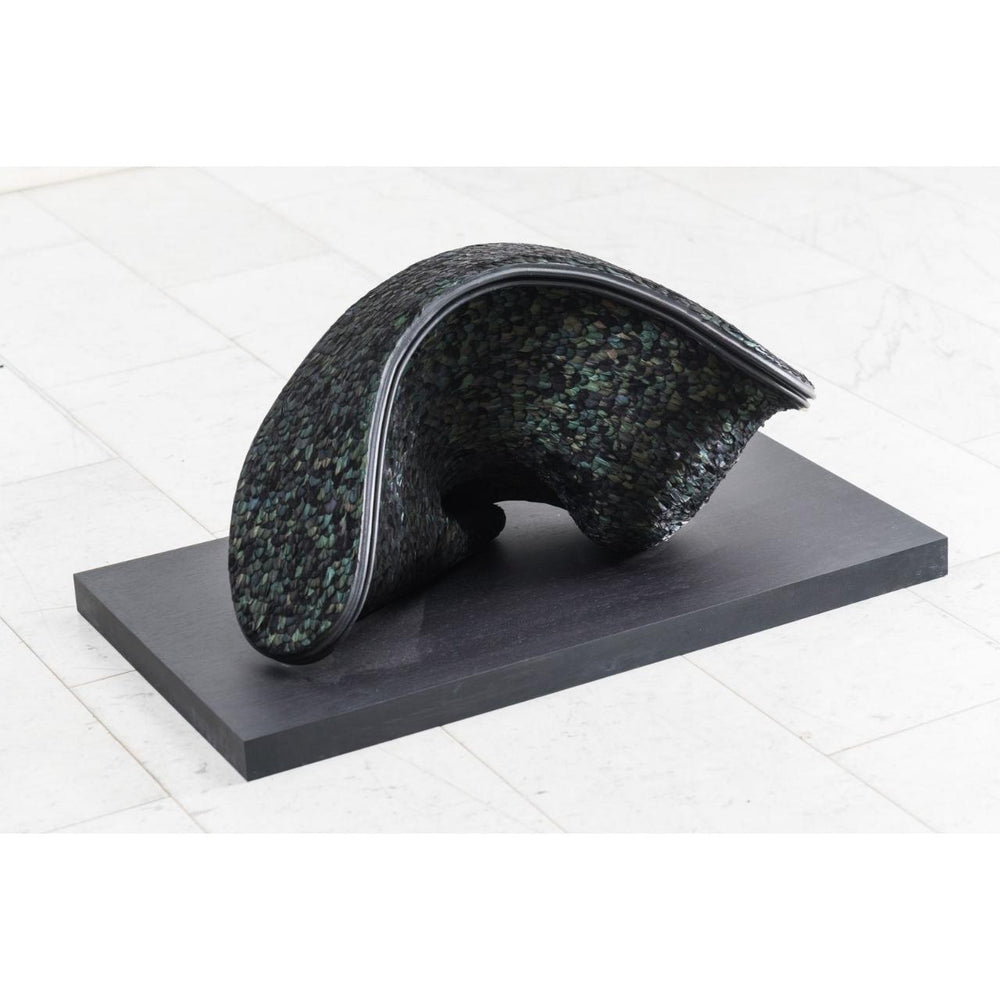 All Sales Final/
All sales of these limited-edition pieces are final.
Grégoire Scalabre's ceramic Cocteau Series is a meditation on chiaroscuro. The contrast of light to dark is underscored by the iridescence of the surface feathers that create their own directional light and shadow as the observer moves around the work. Inspired by french architecture, specifically the historic French moldings and decoration that populate the Haussmann apartment buildings which line the boulevards of Paris, the work is dependent on a delicate balance between fluidity and geometry. Sheathed in feathers, the Cocteau sculptures break free from the conventional language of ceramics. The animalian surface disguises the solid smooth nature of the porcelain body. Broad lines and generous curves, expand and contract as if breathing or folding in on themselves, suggesting a perpetual sense of movement.
Materials:Earthenware, projected marble, feather.