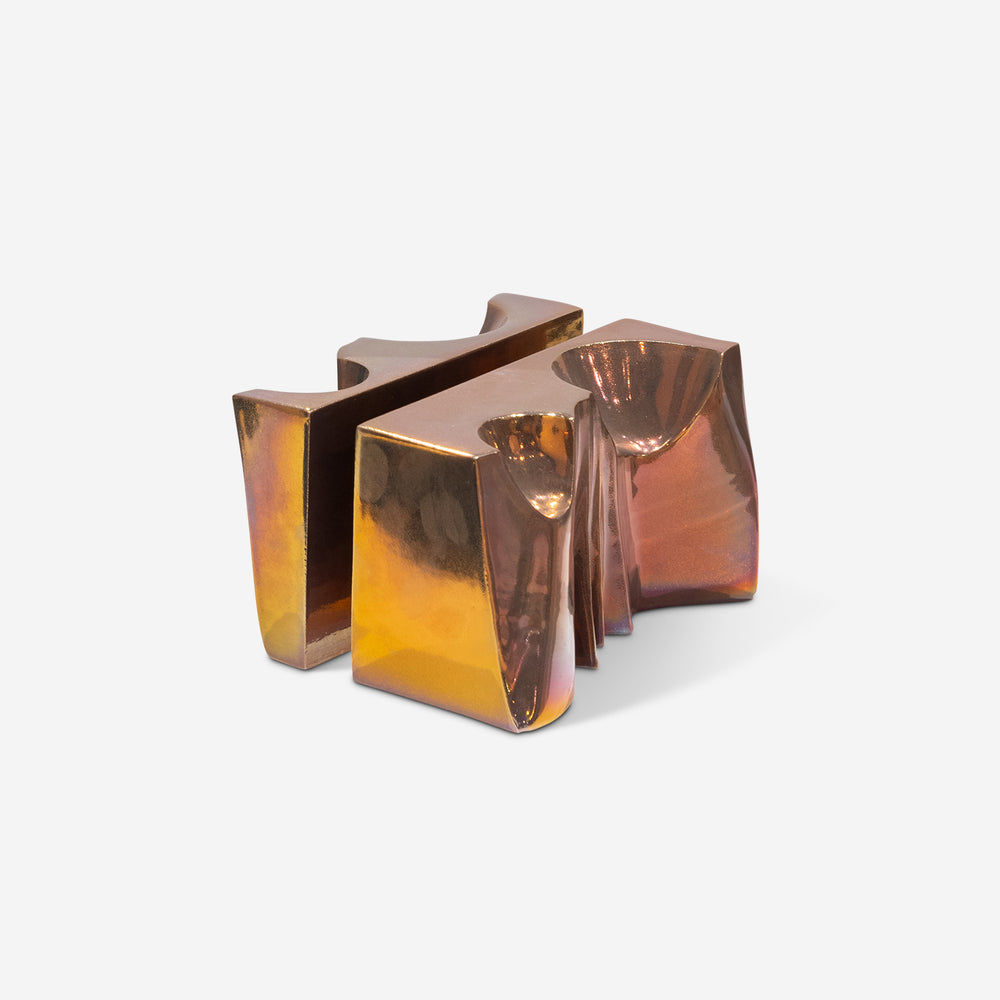 All Sales Final/
All sales of these limited-edition pieces are final.
"The glaze colors encompassed an entire rainbow of iridescent colors. Different colors and thicknesses of glaze layers and different numbers of layers create different iridescent effects. The glazes seem to be forever changing. They appear to be alive, emphasizing or de-emphasizing the landscape forms they cover. They also possess sensuality and intimacy because their colors are never the same, responding to changes to the color of natural light during the day. Iridescent glazes also interact with the viewer. They reflect the environment that encompasses the art, and the person viewing it. Beyond the glazes Winarsky researched and created entirely new genres of ceramic landscape art, including elements of the Landscape, Landscape Sculptures, Planetary Landscapes, Underground Landscapes, Segmented Landscapes, Terrestrial Landscapes, Repeating Landscapes, Sacred Landscapes, Seismic Landscapes, Alien Vessels, and Flying Saucers. Each genre requires research into its specific sculptural ceramic and glaze chemistries, and a melding of both to produce these works.
The Landscape Series is what Winarsky considered to be ""three dimensional sculptured canvases from which I create iridescent environment with glazes."" All inspired by natural landscapes, some of them were conceived with a strict formal geometry while some were inspired by the softness of the medium. Most were named by Winarsky for the place they evoke. Some are quite erotic, with sensual human forms. Other massive, heavy pieces poke subtle fun at ceramists that try to make their works thinner and thinner."