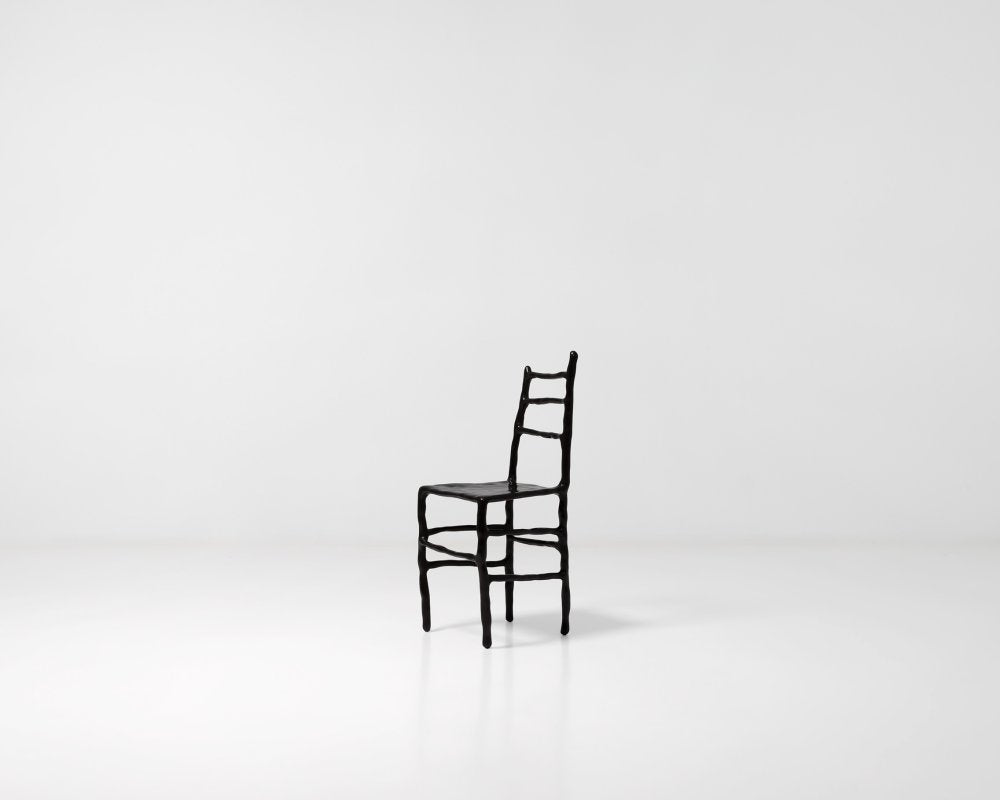 All Sales Final/
All sales of these limited-edition pieces are final.
Maarten Baas includes two new chairs from his Bronze series, one with a patinated finish and one highly polished.
The two chairs follow those of Baas' Clay series, in which he shapes intentionally naïve forms by hand. From those hand-shaped clay moulds these two chairs were cast.
Baas creates a dislocated image, presenting an informal and playful chair as high art, seen through the visual language of bronze sculpture.