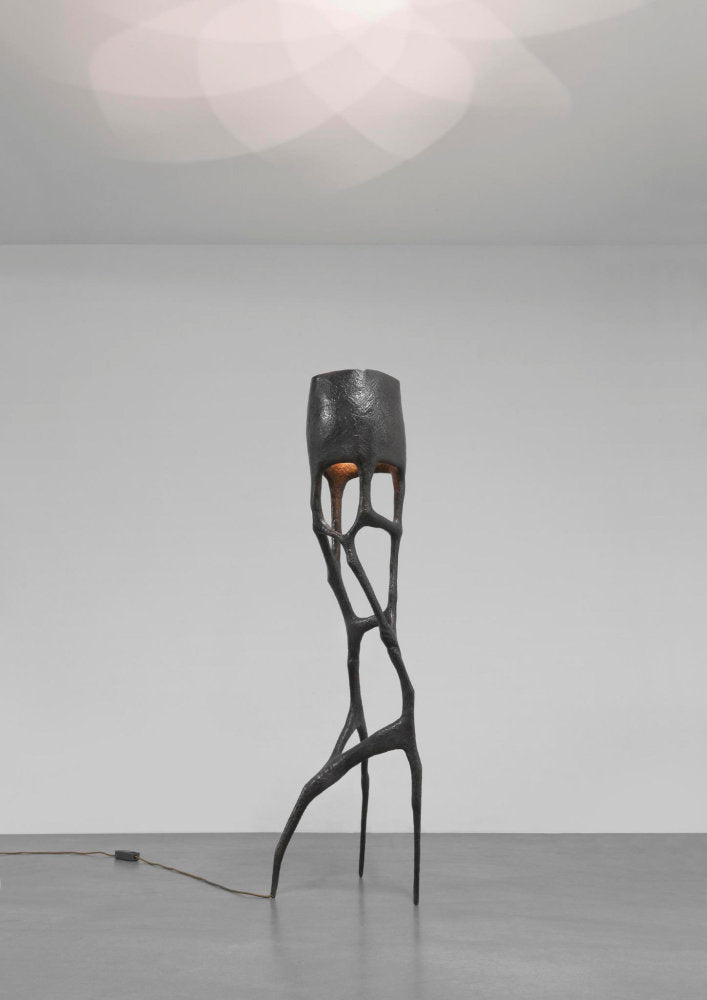 All Sales Final/
All sales of these limited-edition pieces are final.
Through the twisting forms of his functional sculptures, Australian designer Charles Trevelyan asks a fundamental question: why is the natural world considered beautiful, when it is so irregular?
The elongated, root-like legs of Between the Lines diverge in unexpected ways, celebrating their own unintuitive beauty, and are spotlit by the lamp's own illumination.
Trevelyan crafts his work with same deviations and random occurrences that proliferate in nature, resulting in complex organisms.