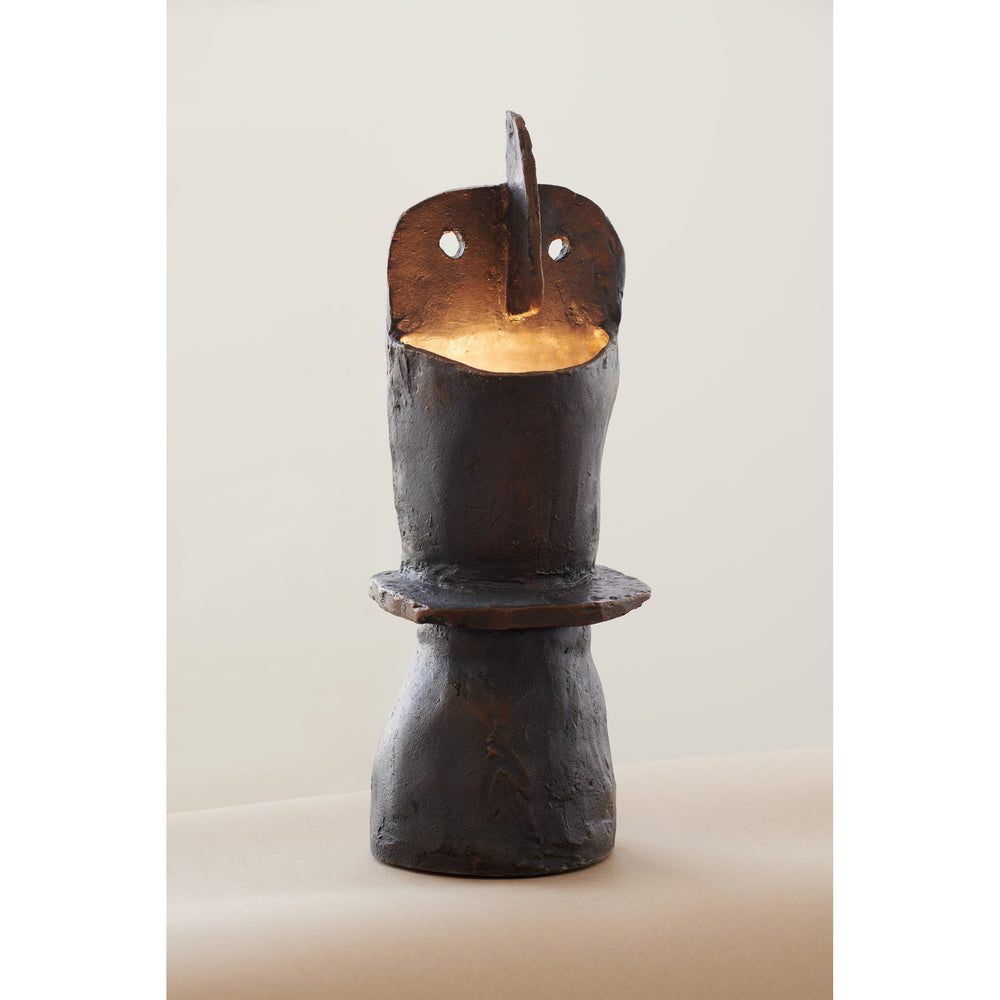 All Sales Final/
All sales of these limited-edition pieces are final.
D'Apollonio investigates the spectrum from abstraction to figuration—realizing intuitive renditions of familiar objects and human forms. Comprised of subtle gestures and expressions, every work is suggestive of an inner landscape to which D'Apollonio imparts its own personality and unique point of view. The result is an evolving cast of characters of her own creation.
 
With a playful sense of humor, she blends diverse influences from the modern art history canon, ancient archaeological artifacts and her observations from daily life. Marking the public debut of her recent explorations in bronze as a medium, D'Apollonio continues to find new ways to communicate through materiality with relentless energy and improvisation.