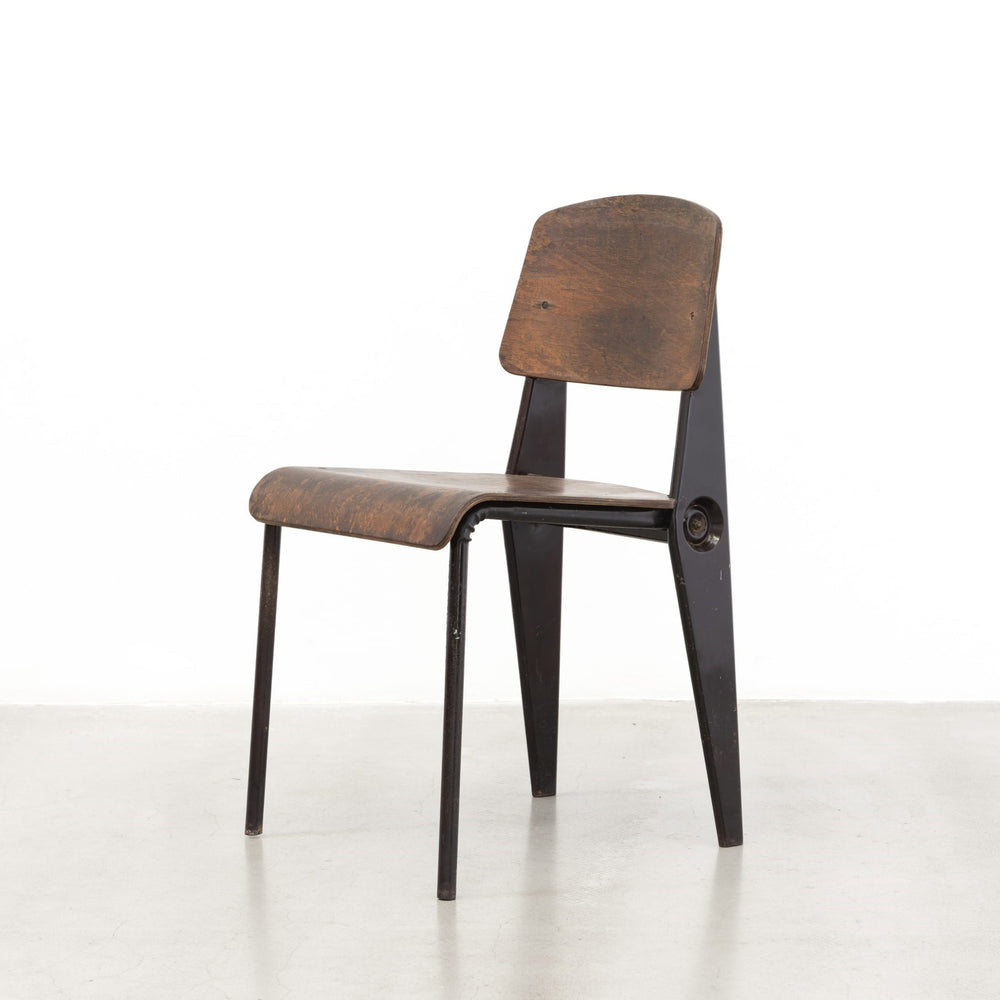 All Sales Final/
All sales of these limited-edition pieces are final.
Cafétéria no. 300 demountable chair, variant, 1951
Materials : Bent sheet steel, steel tube and molded plywood
Provenance : Air France building, Brazzaville
During 1950 the Prouvé research team worked on a new "semi-metal" chair (metal frame, wooden seat). The frame comprised two "uniform strength" bent steel rear uprights, to which were welded the curved tubes of the front legs, with braces holding them together.
Delivered in kit form with assembly instructions, this model was especially intended for export (for which it was given the name Tropique). Variants were developed in which the wood was replaced with materials more suited to a hot climate.