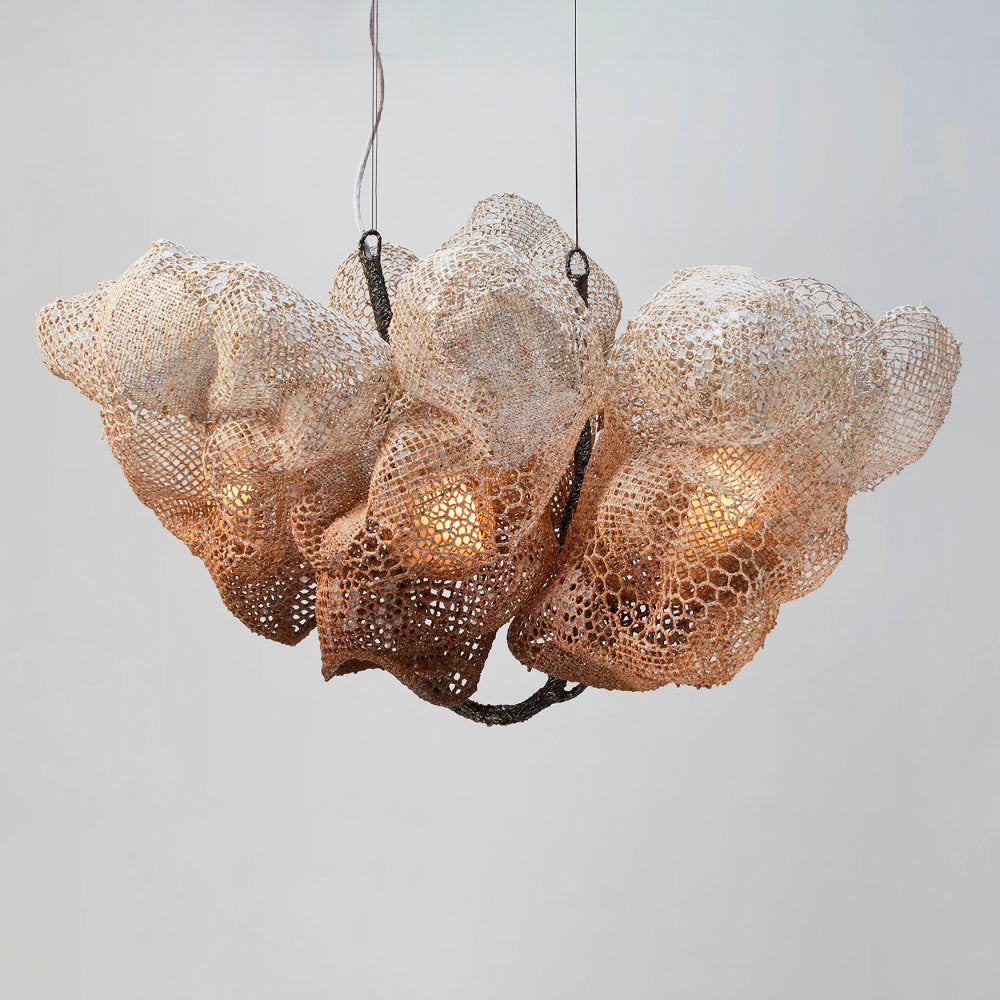 All Sales Final/
All sales of these limited-edition pieces are final.
Nacho Carbonell's series of chandeliers manifest as nebulous canopies of light and colour.
Created entirely by hand, the metal, branch-like frame is welded into form inch by inch, and each mesh shade can take months to shape and texture. Due to the tactile process of creation, Carbonell views the sculpture as an extension of himself as an artist, imbued with his soul.
Modelled on plants, roots, branches and other organic structures, Carbonell's practice focuses on connection and vitality, creating artworks that form a deep relationship between object and viewer.