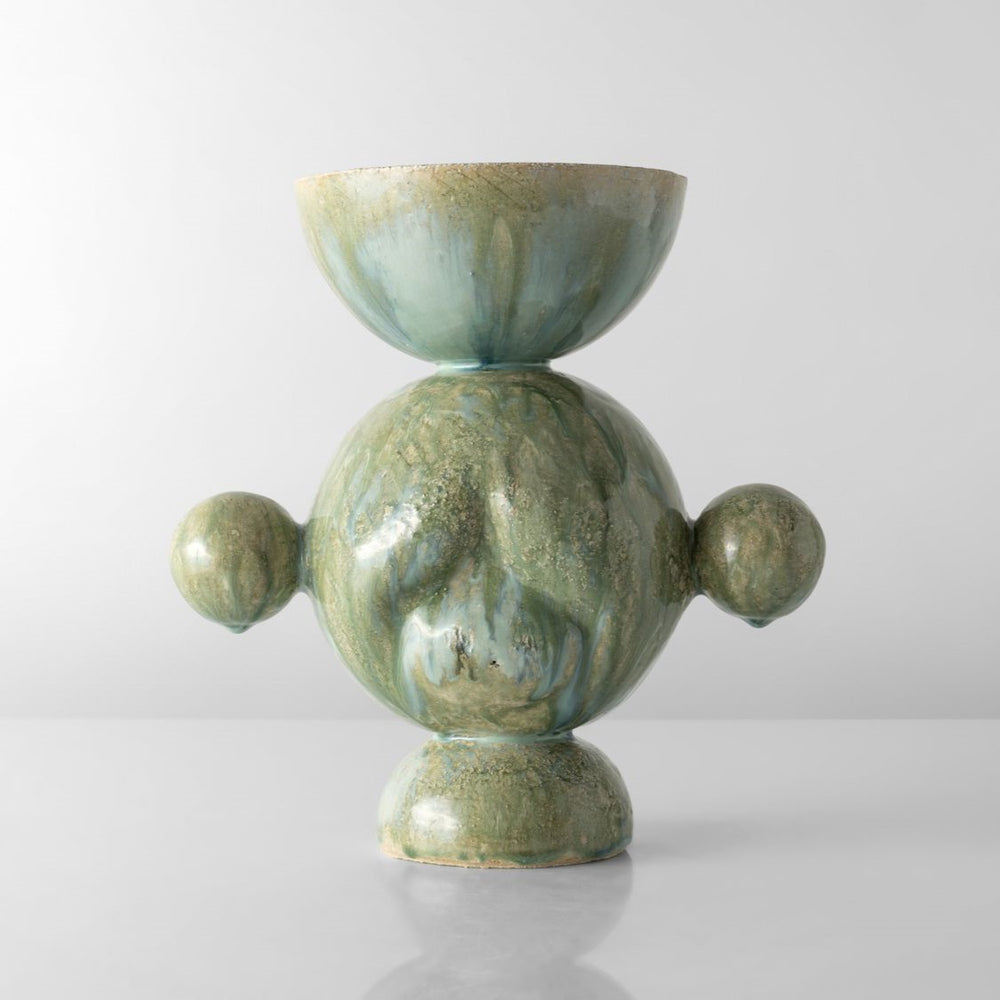 All Sales Final/
All sales of these limited-edition pieces are final.
"Eun-Ha Paek (Korean, b. 1974) is an artist living and working in New York City. Her work in ceramics is informed by her background in film, animation, and video exploring the object's ability to provoke a response from the viewer based both on its formal qualities as well as the viewer's personal past experiences. She creates narratives that use humor to process the full range of human emotion bringing the characters in these narratives into the physical world through ceramics, creating sculptures that are familiar and yet strange, and, at times dark, but always playful. In her own words, "The same way a boulder on a hill stores potential energy, a banana peel on the floor can be the setup to a joke, storing potential 'ha-has'. The setup might cause a smirk, without any real action taking place. My work uses this potential to construct narratives on the precipice of the familiar and strange, to explore grief and hope with humor."
Paek received a BFA in Film/Animation/Video from the Rhode Island School of Design where continues to be a guest lecturer. She is the recipient of many awards and grants, and her films have been screened at the Guggenheim Museum in New York and the Sundance Film Festival."