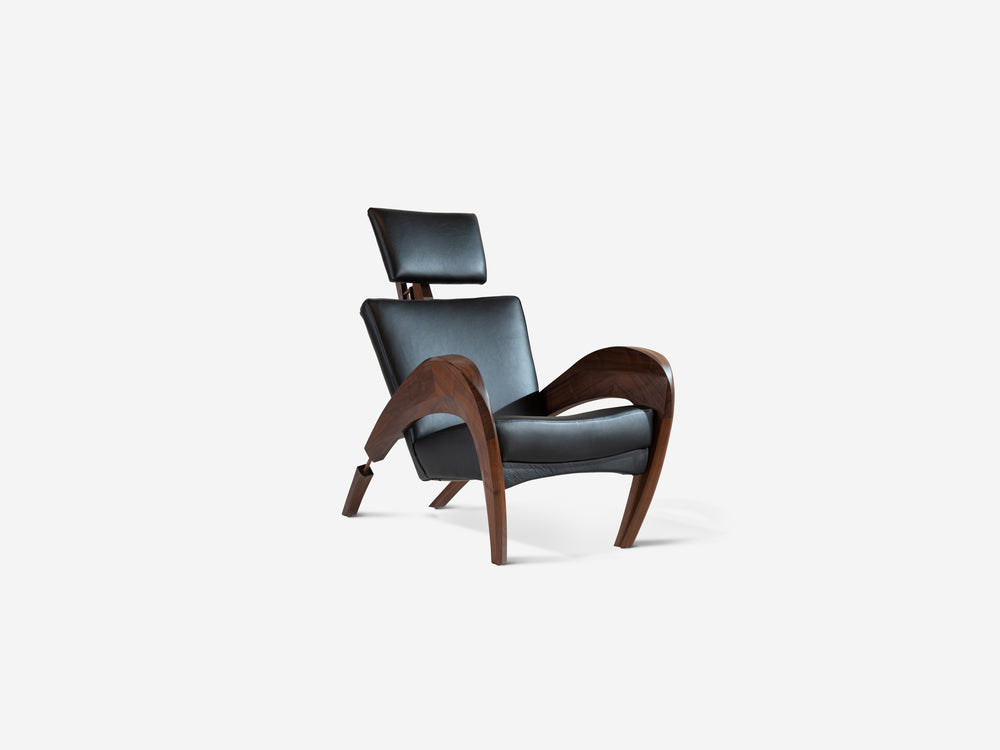 All Sales Final/
All sales of these limited-edition pieces are final.
With his recent series, Fabien Dubrunfaut takes his drawings from concept to completion, with a special focus on the chair. Dubrunfaut's furniture is made from carefully selected American hardwoods, featuring strong and precise exposed joinery. Sculptural.
Ottoman sold separately.