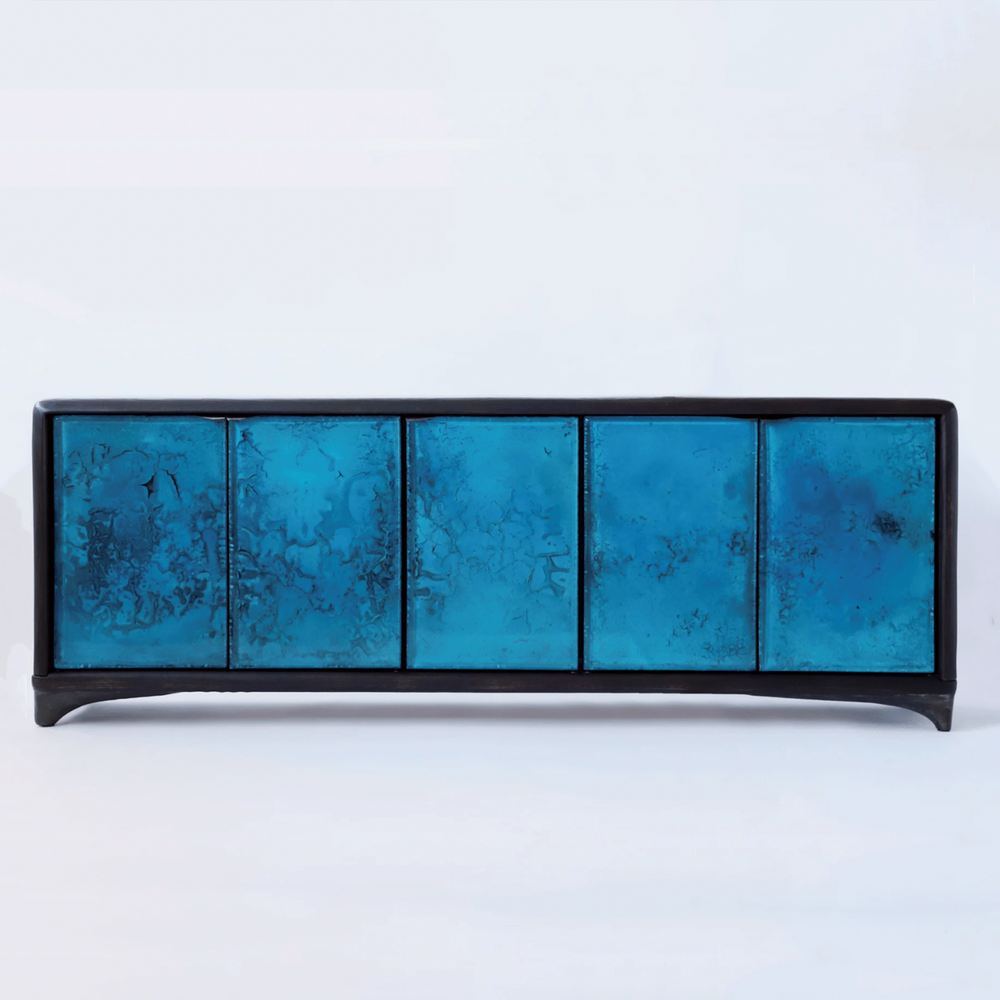 All Sales Final/
All sales of these limited-edition pieces are final.
"Eschewing labels, Loellmann welcomes the obscurity of his practice and favors the tension and liberty of being in-between or nothing at all. "I like to create ideas and feelings, and make energetic things into a shape. In my case, it's in the shape of furniture," says Loellmann.
The surfaces in this cabinet involve a complicated process: while the structure is made of charred oak wood, the doors are made of brass lined with copper on top. A chemical reaction with the brass causes the copper to manifest as a decomposed landscape of blue. Then, Loellmann took two weeks to fill the doors with dozens and dozens of liters of resin, layer by layer, ultimately recreating a glistening deep blue sea. A closer look at the cabinet's atypical materiality and craftmanship might leave an onlooker wondering about its work-intensive process and the improvisation involved."