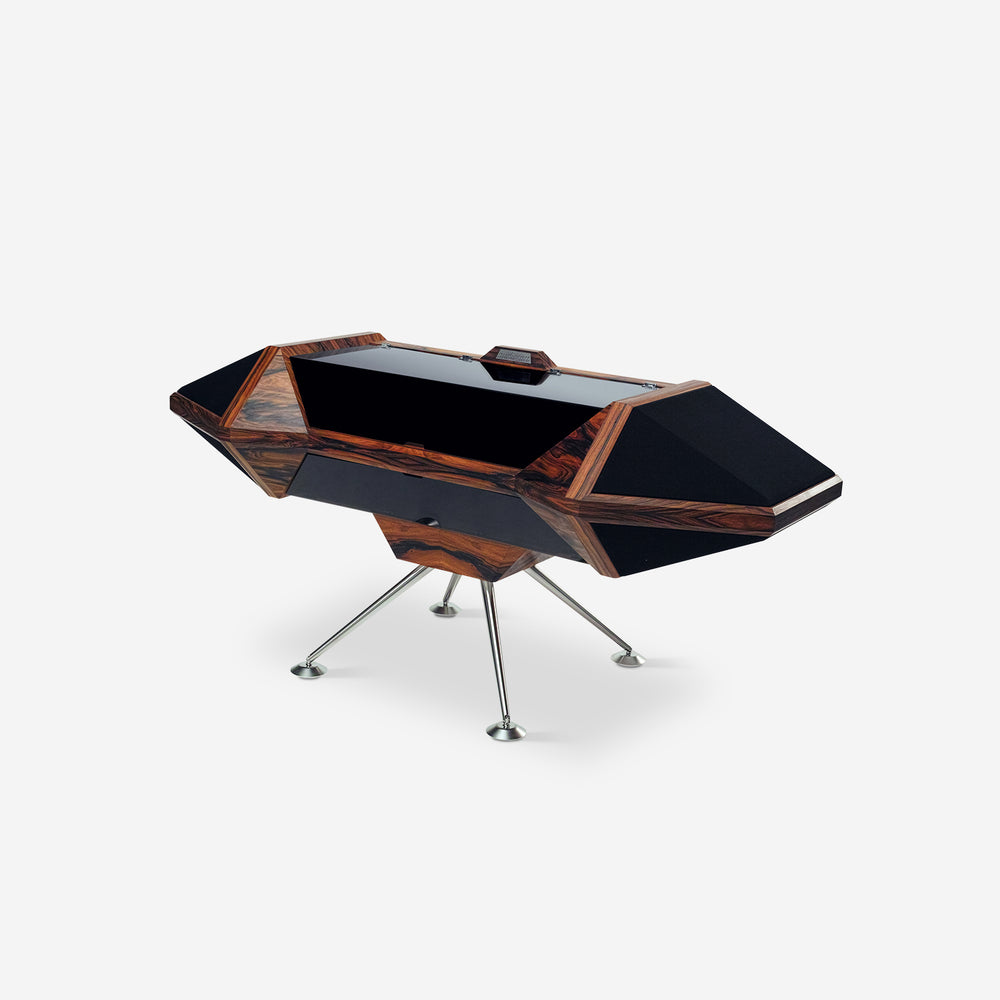 All Sales Final/
All sales of these limited-edition pieces are final.
Excellent vessel for supersonic cruise.
An expressive synergy of style and material, this piece of furniture evokes the magic
of a singular moment, punctuated with music. Under its smoky plexiglass, Audiosatt protects a Bose® Soundtouch® system and each of its extremities houses its Bose® loudspeaker that delivers an optimal audio experience that will enhance your music.
57.7 x 24.5 x 39.2 when the top is open on the player
Audiosatt is made of rosewood veneer, natural wax finish and solid stainless steel base.