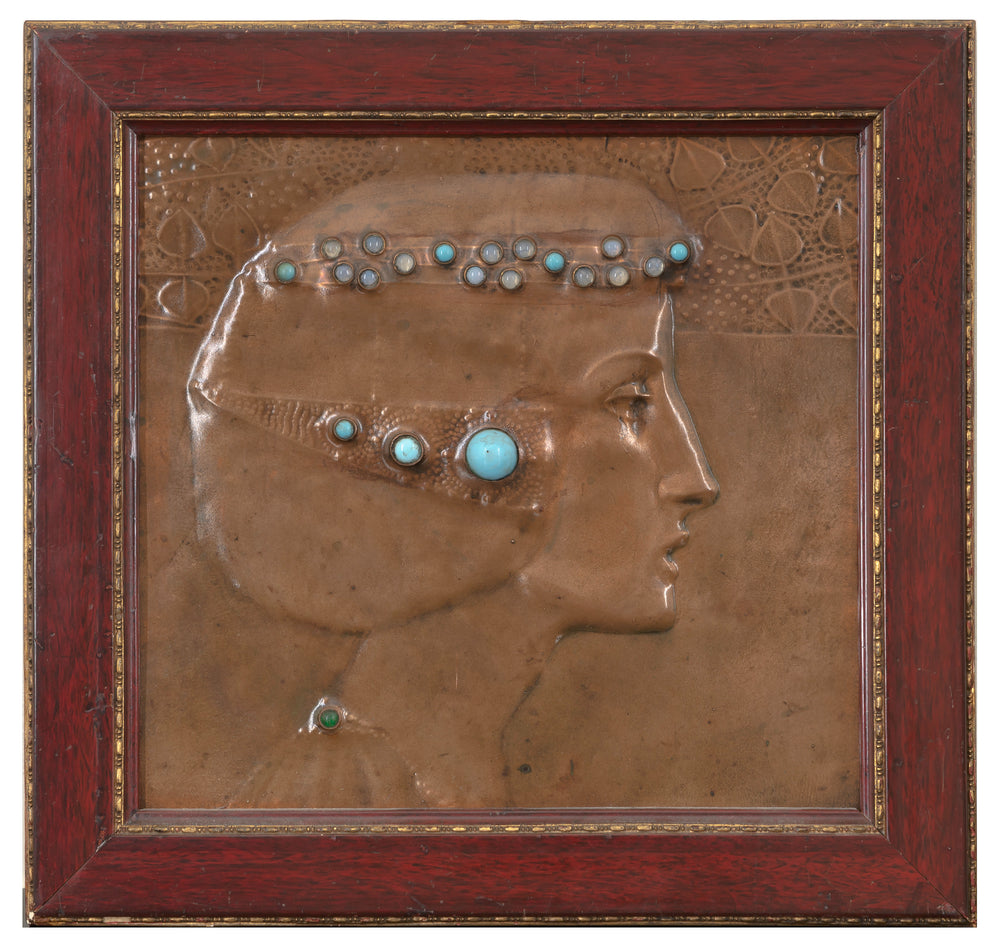 All Sales Final/
All sales of these limited-edition pieces are final.
Georg was the brother of Gustav and Ernst Klimt. After completing his apprenticeship, he studied at the Vienna School of Arts and Crafts. From 1897 on, Klimt showed his work (his own designs and works he produced from others' designs) in arts and crafts exhibitions at the Austrian Museum of Art and Industry. From 1901 to 1922, Klimt taught at the Vienna Art School for Women and Girls. He designed a number of Secessionist relief panels of the highest quality as well as the bronze doors for the main entrance of the Secession Building, built according to plans by Joseph Maria Olbrich in 1898.
th Secession Exhibition in 1900 offered Klimt the opportunity to familiarize himself with furniture and arts and crafts objects designed by the Scottish artists Charles Rennie Mackintosh and his wife. He was particularly impressed by their chased objects, and subsequently created a number of exceptional reliefs, which, although they reflect the influence of these renowned artists, were executed in Klimt's own elegant Viennese style.
Indeed, these reliefs are notable for their exquisite fine hammer and punch work. While reminiscent of Renaissance profiles and even nineteenth-century silhouettes, the coiffures of these girls date them to their era of creation, particularly the pinned and curled hair of the maiden facing to the right. Additionally, including cabochon's link Klimt's pieces to the decorative work of his Secessionist friends, such as Koloman Moser and Josef Hoffmann.
Many of the reliefs created by Georg Klimt were commissioned works for decorative panels used by a first-class Viennese cabinetmaker, such as Michael Niedermoser and August Ungethüm, to decorate their furniture.