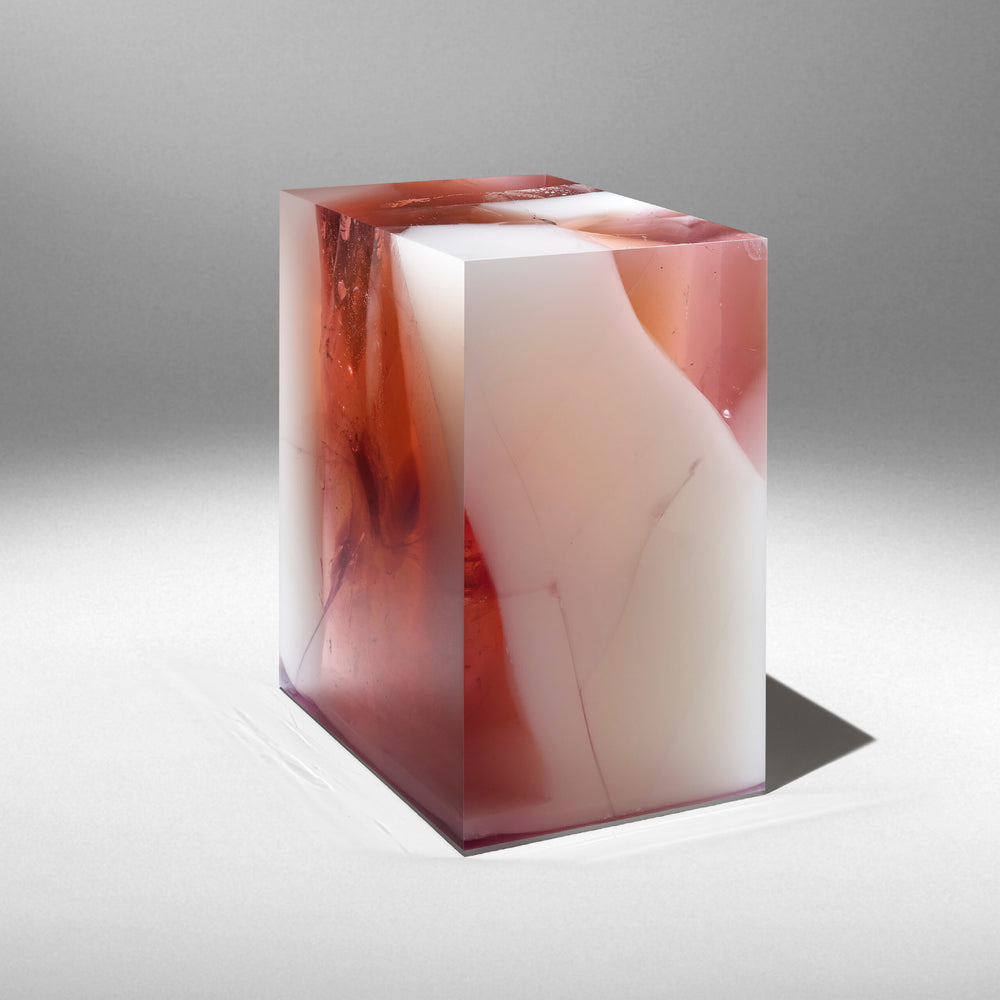 All Sales Final/
All sales of these limited-edition pieces are final.
The 'Stone Fossil' series is inspired and based on natural semi-precious stones. These stones have been present in long traditions of craftsmanship and are prevalent in many cultures. Studio Nucleo creates impossible fake gems surpassing dimensions, transparencies and colours available in nature. Each Stone Fossil piece is a unique single block made of epoxy resin, pigments and an up-cycled log.
Materials: epoxy resin, pigment.