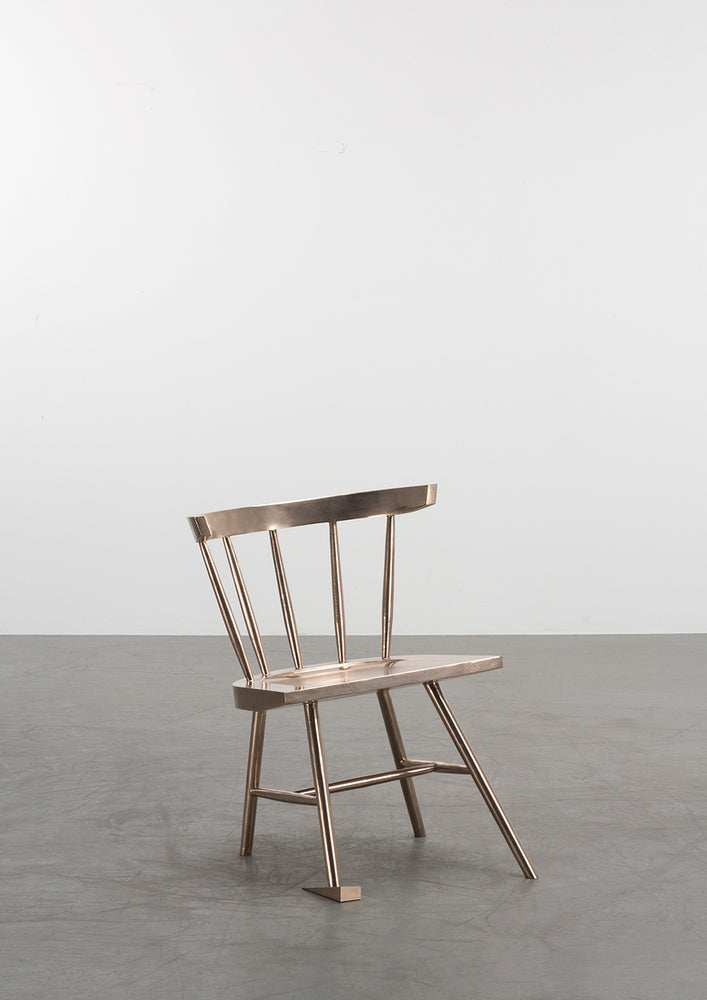 All Sales Final/
All sales of these limited-edition pieces are final.
Virgil Abloh's inspiration stemmed from using the current state of reality in Venice. Using the foundation of being an architect and an engineer, Abloh was compelled to contextualize this conceptualization into a "sinking" installation which acts as a time stamp signifying a permanent object that recalls a temporary instance of the city of Venice.
What the audience views in this exhibition are not only the objects above the water surface but also the layer below the water which is being reclaimed by the sea. The main thought behind the work was how to capture this particular emotion of a non-flooded and flooded state of Venice and showcase this moment all across the world, wherever these objects may travel. Abloh used Venice itself as the inspiration, Influenced by the programming of the meandering streets - the nonlinear methodology to it all. This work is an ode to Virgil
Abloh's signature illustrates a composition of objects' interacting with different intentions. The ideology found is in the form of language. It is in the nomenclature of the world, understood by both the purist and tourist.
Acqua Alta was curated by Virgil Abloh and the Carpenters Workshop Gallery in collaboration with his collectible design agent Aurelie Julien. PARIS 54.
Polished Bronze.