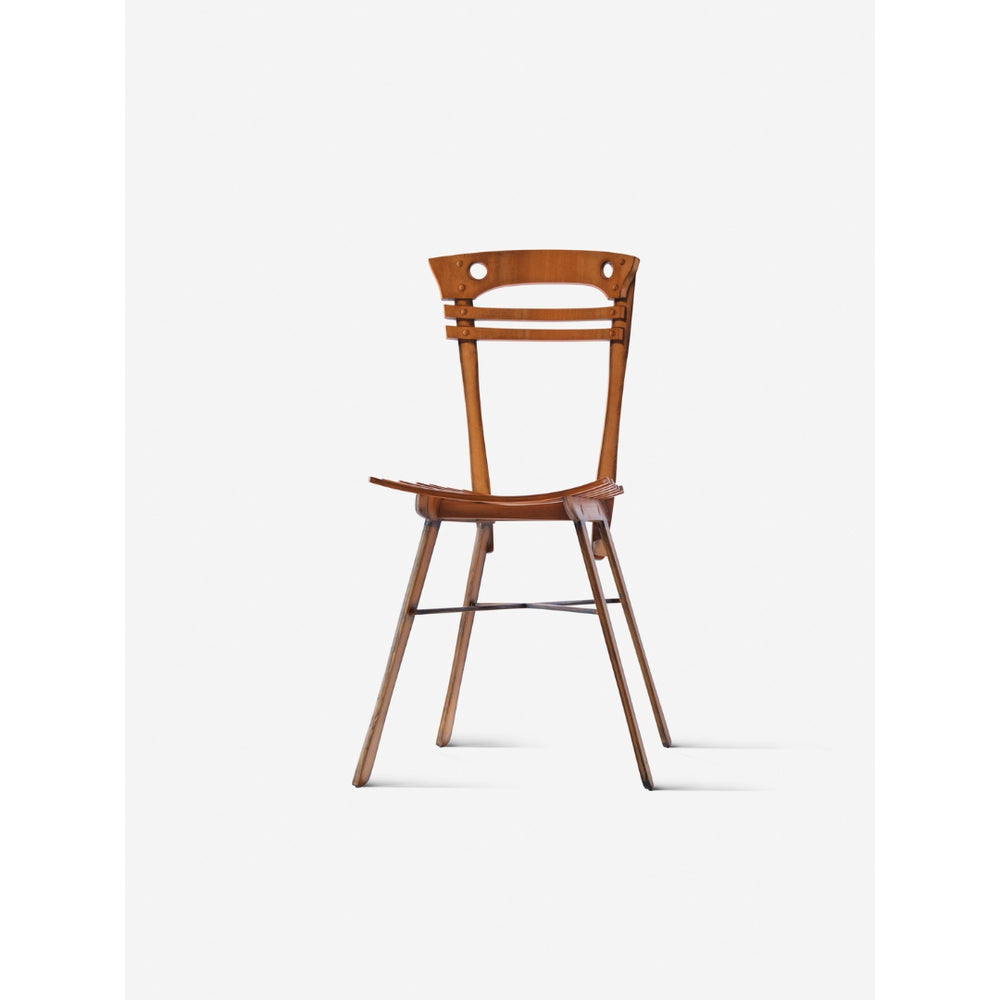 All Sales Final/
All sales of these limited-edition pieces are final.
"The whole thing started with copying; and the first pieces, really, this whole 2D-3D thing was really interesting, and I didn't want to design, so I was copying because I had no original source or original ideas related to it. I was just fascinated with being able to make these things look like they were two-dimensional. And people were amazed that you could take a picture of it, or you'd stand there and look at it. And as you walked around, the thing just started to warp and go crazy. I had people telling me they got sick walking around them and looking at them. So that's what these were all about. These came out of Thonet's catalog."
Materials: Baltic birch plywood, maple, embuia inlay, aniline dyes.