Partners/
USM MODULAR FURNITURE and the FONDATION USM PRESENT/
Hue+man/Die Wunderkammer by KEVIN JONES and DON C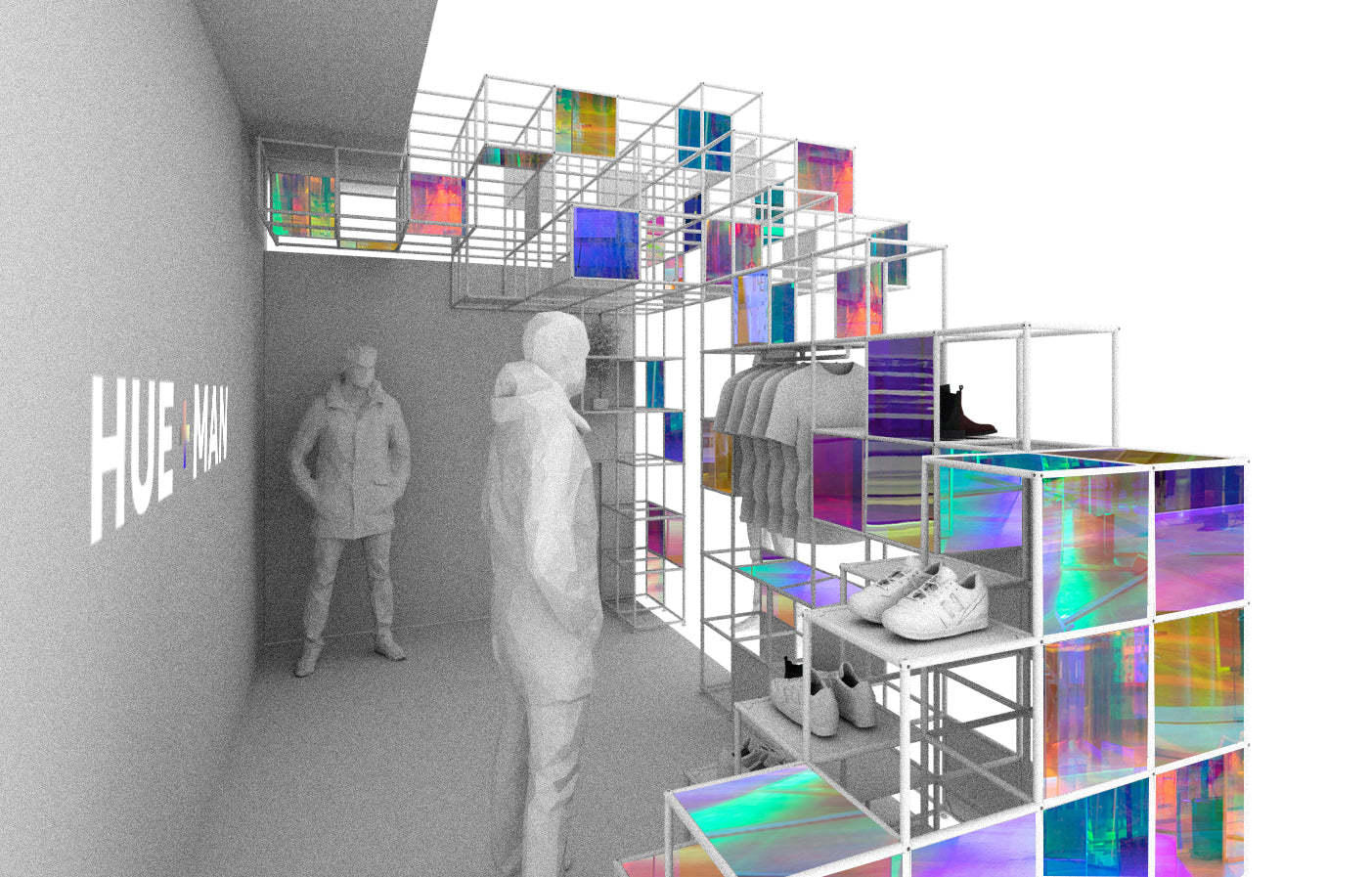 USM Modular Furniture launches Hue+man, a series of design awards and executive collaborations for people of color.
Die Wunderkammer, the first iteration of the Hue+man series, celebrates the art of Kevin Jones of Joba Studio, and Don C of RSVP Gallery, as they examine what it means to be human through an immersive "cabinet of curiosities" experience. Multi-toned glass, refracted light, and a highly-stylized configuration of USM's Haller E invites the observer to see the world from a new perspective. A curated collection of art objects and streetwear reflects the constantly evolving and many-hued culture in which we live.
USM's signature Haller modular furniture system has been in production for over 50 years. USM is an icon of modernist design and has been a part of the Museum of Modern Art's permanent collection in New York since 2001.
Kevin Jones, award-winning designer and professional athlete, is the founder, CEO and Creative Director of Joba Studio, a multidisciplinary team focused on creating impactful design experiences and communications. Joba Studio's work can be found in retail and brand environments in over 25 countries throughout the world.
Don C of Just Don is also the co-owner of Chicago's RSVP Gallery. Just Don fuses fashion with sports, entertainment, music and art. Primarily known for the sought-after Just Don hats, Don C has an ongoing partnership with Mitchell & Ness. Since the start of Just Don, the brand has expanded to provide customizable shorts with high-end sports aesthetics. The brand resonates with sports lovers and fashion enthusiasts alike. Notable collaborations can be seen with Jordan Brand on the Air Jordan 2 Retro Just Don "Beach" box set.